We build and design incredible inground pools.
You see many above-ground pools here in the Burlington, North Carolina area. Although these pools offer a cost-effective way to cool off in the summertime, you really can't beat the beauty and accessibility of an inground pool. We build inground pools here at Crystal Clear Pool & Spas, and we're excited to get started on your pool project.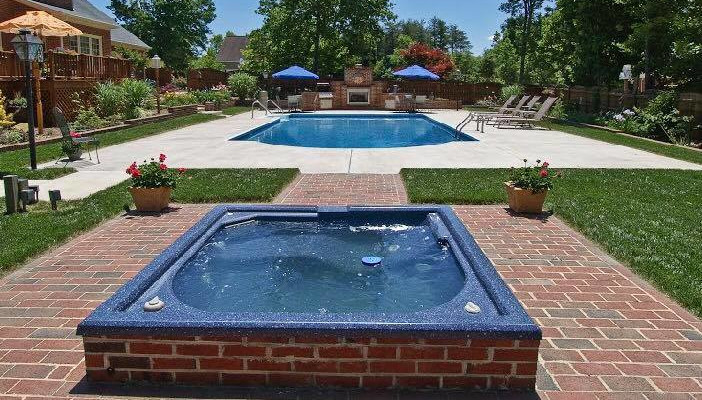 To build an inground pool, proper site conditions must be present. You need to have enough room for the pool, and this area must not be in the way of any large trees or difficult soil conditions. After you tell us you want to build a pool, we'll come and assess your yard to help you understand what kind of pool you can get. Then, we'll move the design process forward, designing your dream pool based on the conditions of your yard.
When we build inground pools in Burlington, North Carolina, we don't pass off the designs we create to a team of subcontractors. Since we're a turnkey pool company, we manage every part of the pool building process. And whenever you have questions or concerns along the way, we're the ones to reach out to for information and updates.
We're in the business of designing and building incredible inground pools, and we can't wait to make your pool oasis dreams a reality. Set up a design consultation with us today and let's start designing your new pool!
---
At Crystal Clear Pool & Spas, we build inground pools in Burlington, Chapel Hill, Durham, Efland, Elon, Graham, Gibsonville, Hillsborough, Mebane, Snow Camp, Swepsonville, Whitsett, and Guilford County, North Carolina.