We've been building custom pools in the area since 1965.
You've decided to put a pool in your backyard. Now, you need a trusted, experienced pool contractor to manage the project. This is where we come in at Crystal Clear Pool & Spas. We have a North Carolina General Contractors license and have been building incredible custom pools throughout the Burlington, North Carolina area since 1965. We're excited to get started on your pool-building project! You can also come into our store for a wide range of pool supplies and accessories, and offers free pool water testing.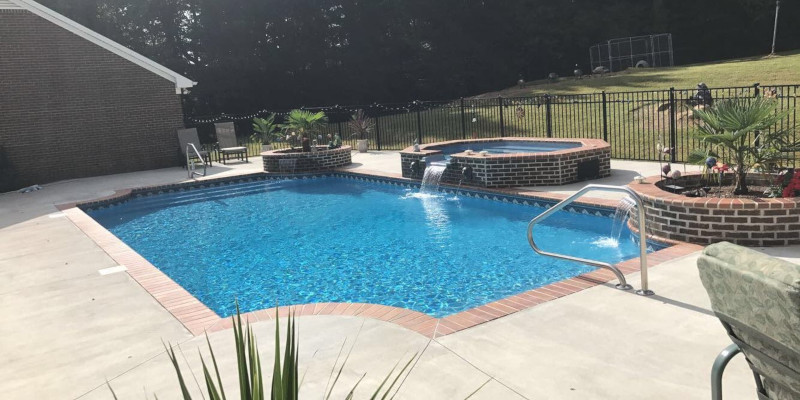 We're a fully licensed pool building company and a member of the Northeast Pool and Spa Association. We're also a local, family-owned and -operated pool building company, and we never use subcontractors when we build pools for our clients. We oversee the entire pool-building process from beginning to end to improve outcomes and streamline the installation, so our clients can start enjoying their new pools as soon as possible.
We can completely customize your pool and will personally sit down with you to discuss your options for design when you decide you're ready to build a pool. Our turnkey pool building process also means we'll be with you every step of the way. We'll be your main point of contact during the building process, and you can rely on us to get more information and answers as you get ready to enjoy your new pool.
Building beautiful custom pools for our customers is what we love to do! Set up a design consultation with us to discuss what you have in mind for your new pool by contacting us today.